---
Description
Overcome joint pains
Reduces inflammation
Ayurvedic treatment
How to Use
1 Tablet twice a day or as directed as physician

Zandu Prakhar Sandhigata Pida-har Vati
Prakhar Sandhigata Pida-har Vati gives you the freedom of movement you have always cherished and targets chronic pain, leading to a happier and healthier lifestyle overall. Unlike these temporary cures, this treats the underlying causes of chronic pain instead of providing a short-term and superficial solution for a better quality of life.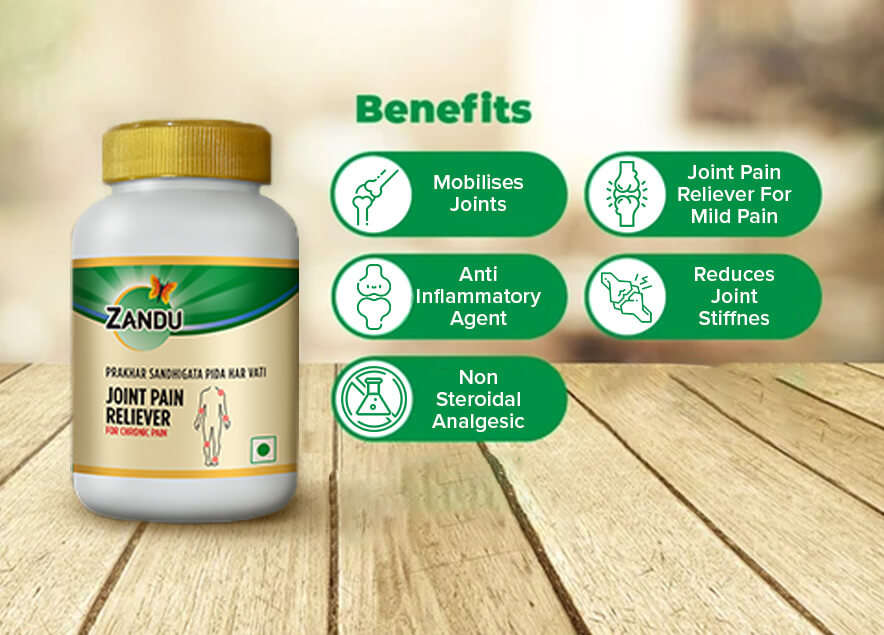 Benefits of Zandu Prakhar Sandhigata Pida-har Vati
Overcome joint pains: This has the power to help you lead a healthier lifestyle powered by Guggal and Mahamanjisthadi Kwath. An Ayurvedic treatment effective for internally healing pain-causing symptoms in the joints.


Reduces inflammation: This is the most common occurrence with joint pain. With regular use, this analgesic can heal the recurring joint pains conveniently.

Ayurvedic treatment: Ayurveda has identified some gifted natural ingredients that have proven to work as a reliable remedy for joint pains. One such ingredient is Guggal. This serves as an excellent component that has the power to cure symptoms of arthritis and also known to help lower cholesterol levels in the body with regular use. Giving you the chance to lead a healthy and active lifestyle.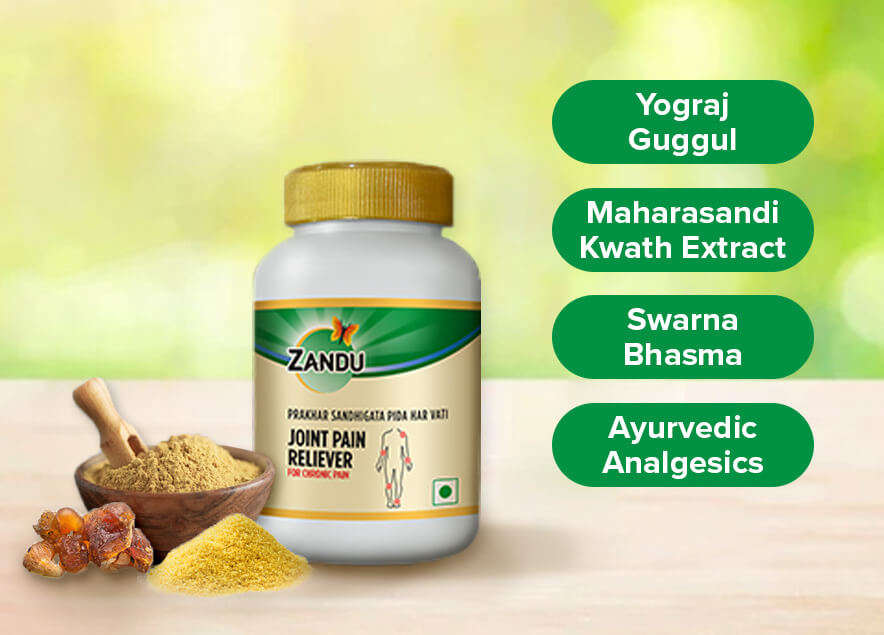 Composition
Dry Powder Extracts of: Svarna Bhasma 1.0 mg, Vanga Bhasma 5.0 mg, Nag Bhasma 5.0 mg,Lauha Bhasma 5.0 mg, Makshik Bhasma 5.0 mg, Mandura Bhasma 5.0 mg, Abhraka Bhasma 5.0 mg, Rasasindura 5.0 mg, Yograj Guggul 30.0 mg, Maharasnadi Quath solid extract 235.0 mg Excipients Q.S.

Colours used: Lake Sunset Yellow & Titanium Dioxide