---
Country of Origin : India
Secured & trusted checkout with:
Description
An iconic pain relief balm with more than 100 years of trust and expertise, Zandu Balm is the perfect solution for headaches, body aches and colds. Known as India's no.1 pain relief balm, this Ayurvedic salve provides instant and long-lasting relief from body pains of all kinds.
Zandu Balm is India's Largest Selling Multipurpose Pain Relief gel that has effectively won the trust of generations. It is extracted from responsibly sourced pure Ayurvedic ingredients. The balm is non-greasy and penetrates swiftly into the affected areas to help deliver quick and long-lasting relief from pain. Its analgesic properties help relieve the pain effectively.

It is made from responsibly and naturally sourced Ayurvedic ingredients, such as menthasatva and eucalyptus. Being a non-greasy product, Zandu Balm gets absorbed into the skin quickly to provide long-lasting and quick pain relief.
Item Form: Gel
Net Quantity: 50 ml
Key Benefits: Relieves Headaches & Body aches, Protects Against Cold
Number of Items: 3
Dosage: Apply on pain points whenever necessary
Expire details: Best before 36 months
Age Range: 5+ years

About Zandu Balm - Best Ayurvedic Pain Relief Balm in India
Zandu Balm is India's Largest Selling Multipurpose Pain Relief Solution that has effectively won the trust of generations. It is extracted from responsibly sourced pure Ayurvedic ingredients. The balm is non- greasy and penetrates swiftly into the affected areas to help deliver quick and long-lasting relief from pain. It's analgesic properties help relieve the pain effectively.

A pain can completely put you off focus for the entire day. Which is why you need a reliable solution that will relieve a pain in the most convenient manner. Powered by ayurvedic ingredients like menthasatva & eucalyptus helps treat different kinds of topical pains. Gaultheria oil acts as a counter-irritant to relieve muscle pain. Mentha present in the balm enhances the cooling effect and helps to soothe the affected area.

So bank on the 100 years of trust of the new and improved Zandu Balm, which spreads easily and absorbs faster on the skin. It gives instant &
long-lasting relief from different kinds of pain.
Uses of Zandu Balm
This pain relief formula based on Ayurvedic principles is known to offer immediate alleviation from pain. Below are top 10 Zandu Balm uses: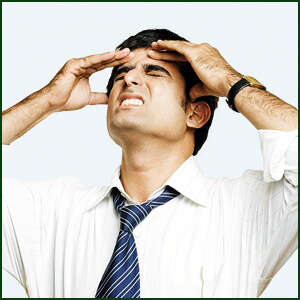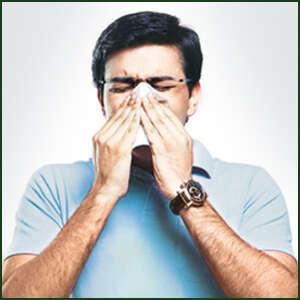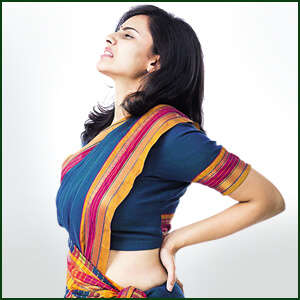 Headache: Zandu Balm is a highly potent product that offers rapid relief from headaches. It induces a soothing sensation in the affected area, effectively diminishing the pain. The ingredients in this product contribute to its cooling action, intensifying its beneficial impact on pain reduction.


Helps in Cold: The common cold is a short-term condition characterised by symptoms like headaches, a runny nose, and sneezing. These symptoms can be immediately relieved by applying balm to the nose and forehead.


Backpain: Pain Balm is an effective solution for relieving back pain resulting from sprains and lumbar spondylosis. It provides a soothing sensation to the affected area, enabling individuals to move more comfortably with reduced discomfort.


Muscle Stiffness: It helps in all kinds of muscle stiffness. Whether it's triggered by exercise, overexertion, or prolonged journeys, it can be utilised to reduce discomfort and promote relief.


Anti-inflammatory: It possesses anti-inflammatory properties that manage pain. Whether a headache stems from overexertion, insufficient sleep, or issues like indigestion or gastritis, this product can provide relief when applied to the head. It calms the nerves and induces a state of relaxation, alleviating the throbbing sensation and easing discomfort.


Soothes Nasal congestion: The balm's menthol and eucalyptus oil ingredients help open up blocked nasal passages, providing relief from congestion and sinus discomfort.


Eases muscle soreness: If you experience muscle soreness after a strenuous workout or physical activity, applying Zandu Balm can help provide relief. The balm's analgesic and anti-inflammatory properties can help reduce muscle pain, stiffness, and swelling.


Provides a sense of relaxation: The cooling and soothing effect of Zandu Balm can help create a calming sensation when applied to the temples or forehead. This can aid in relaxation, especially during stressful situations or before bedtime.


Relieves nerve pain: It's analgesic properties can help alleviate nerve pain, such as neuralgia or sciatica. Gently massaging the balm into the affected area can provide temporary relief from the shooting or burning pain associated with nerve-related conditions.


Viral Infection: A viral infection causes the common cold, and its symptoms typically last for approximately 3 to 4 days before resolving independently. While Zandu Balm does not directly target the virus or cure the infection, it effectively alleviates the symptoms as the illness continues.
Zandu Balm Ingredients
Emami powered Zandu Balm contains a blend of natural herbs and ingredients that contribute to its numerous benefits. These ingredients are highly effective and do not carry any risk of side effects.

When applied, the balm is absorbed by the skin or the inflamed area, working as a potent pain reliever. It incorporates Ayurvedic elements such as Gaultheria Fragrantissima, and Mentha Sp. Satva, and Eucalyptus Globulus, which have pain-healing properties. It relieves various issues like neck pain, arthritis, colds, and flu.

The primary ingredients include:


Menthol: Menthol is an active ingredient in this Ayurvedic product that provides a cool sensation and helps soothe the pain.
Eucalyptus Oil: It has anti-inflammatory properties that is most effective in reducing pain and inflammation.
Gaultheria Oil (Wintergreen oil): Zandu Balm spray is infused with gaultheria oil which is known for its natural pain-relieving qualities.
Cinnamon Oil: Cinnamon oil is also an active ingredient present in the balm that aids in improving blood circulation and alleviates headache, and back or neck pain.
Clove Oil: It is one of the best natural ingredients that is known for its analgesic properties, and it works by numbing the area where you're applying the product.
Camphor: Camphor is a great pain-relieving agent, and it also offers a cooling sensation in the areaof application.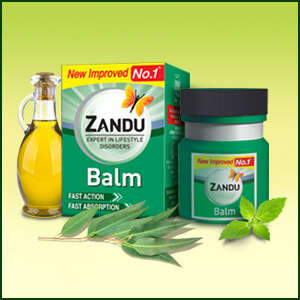 Steps to Use Zandu Ayurvedic Balm
It is safe and easy to use the product. Adults and children can use this product above 5 years of age to manage pain and cold.

To apply, a small quantity of the balm should be gently massaged onto the affected area. Using slow circular motions during the massage helps facilitate the absorption of the medication into the skin. You should apply this balm topically only on the pain points.

Note: For external use only. Apply on pain points and do not rub on the skin.

Caution: For adults & children above 5 years. Keep out of reach of children below 5 years. Replace cap tightly. Avoid contact with eyes,nostrils,mucous membranes and broken or irritated skin. Consult a doctor if condition worsen. Do not apply on open wounds. Do not use if allergic to any ingredient.
How to Store Zandu Balm?
This balm contains authentic Ayurvedic ingredients, and to maintain its efficacy, it is important to store the balm properly. It offers convenience in
terms of usage and storage. You can store this product at room temperature in a cool, dry area away from direct sunlight. Make sure to securely close the lid after each use to preserve its potency.
Who Can Use Zandu Balm?
It is one of the best solutions for anyone who is dealing with various kinds of pains, such as headache, body ache, cold, muscle pain etc. This Ayurvedic product can be used safely by adults and children above 5 years of age and is 100% effective and safe. To benefit from this product, one must apply it only topically over the pain points whenever required.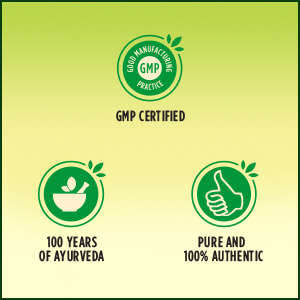 Why Use Zandu Balm?
To manage pain, individuals often resort to pain-relieving medications that are likely to have some side effects or may not even be effective in pain management. While certain situations may require a prescription or over-the-counter pain medication, natural alternatives can provide some of the relief you seek. Numerous herbs and spices have a long history of alleviating inflammation and pain.

New & Improved Zandu Balm: Fast Action. Fast Absorption.
Zandu is an 100 years age-old and popular Ayurvedic brand.


Manufactured in the advanced ayurvedic research facilities of Zandu healthcare, under the careful supervision of our trained R&D scientists.


Made with responsibly-sourced, powerful ingredients, which are Pure and 100% Authentic.

Fast action solution for headaches and more.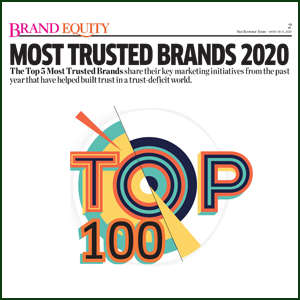 Zandu Pain Balm has baggedthe 35th position in the country's one of the most prestigious annual survey of brands titled ' ET Brand Equity MOST TRUSTED BRANDS ' for the year 2020 under the aegis of The Economic
Times - Brand Equity. Zandu Balm has thrown up an incredible performance on the parameter of consumer faith as it gets ranked at the 7th position ( ahead by 20 ranks) among the Top 10 brands under the sub- category of Health & Personal Care.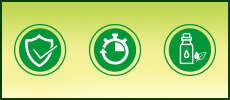 100% Safe & Effective
Fast action solution for headache, body pain & cold
Ayurvedic formulation of powerful essential oils
Product Safety Information
Safe and Secure Usage: Zandu Balm ensures a safe and secure user experience by being an Ayurvedic formulation that is completely natural. It is free from toxins, chemicals, gelatin, parabens, or sulfates. When used according to the instructions, these Ayurvedic capsules/tablets are considered safe with no known side effects of Zandu Balm.


Natural and Vegetarian: It embraces a natural and vegetarian approach, utilising pure and authentic plant-derived ingredients. There are no non-vegetarian components used in any form.


No Artificial Colours: Zandu Balm is devoid of artificial colours. The formulation exclusively incorporates naturally sourced ingredients, ensuring responsible sourcing practices.
Legal Disclaimer
The therapeutic benefits and advantages of Zandu Balm are deeply rooted in the ancient science of Ayurveda. Zandu Care is dedicated to offering
authentic and safe products, accompanied by reliable information. However, it is important to acknowledge that the effectiveness of these products may vary depending on an individual's unique body constitution or Prakriti.

Therefore, the recommendations provided in this article should not be considered a substitute for the guidance and remedies offered by a qualified physician. This article is intended solely for informational purposes. The decision to use Zandu Balm rests solely with the consumer. In case of any persistent side effects experienced from using the product, it is strongly advised to seek immediate medical attention from a physician.
Additional Information
Best Before: 24 Months
Product Dimensions: 49 x 135 x 49 Millimeters
Manufacturer: Emami Ltd, Emami Ltd - 687 Anandapur EM Bypass Kolkata - 700107
Marketedor Packer by: Emami Ltd - 687 Anandapur EM Bypass Kolkata - 700107
Country of Origin: India
Net Quantity: 50 ml x 3
Price: Rs 20 to 96 (Depends on Size & Unit)
Frequently Bought Together