---
Country of Origin : India
Secured & trusted checkout with:
Description
Zandu Ortho Vedic Oil is the 1st Ayurvedic Knee & Joint Pain Relief Oil from the house of Emami (Zandu) - Pain Management expert. It gives you a visible improvement in just 7 days and helps Improve the Mobility of Joints and Muscles by giving Quick and Long-lasting relief.
Item Form:

 Oil

Net Quantity:

 100ml

Flavour:

 

Unflavored
Key Benefits:

 Relief from Knee and Joint Pain, Muscle Pain, Osteoarthritis 

Number of Items:

 

1
Dosage:

 5-10ml

Age Range:

 

Adult
Directions For Use: Spread out 5-10ml of Zandu Ortho Vedic Oil on the inflamed part and gently massage for a few minutes. Use twice daily in case of severe pain. Repeat as often as required. Do not apply hot fomentation.
Caution: Do not apply on broken skin, cuts and wounds; avoid contact with eyes and sensitive areas of skin. Not recommended for infants and children. Keep away from the reach of children. Wash hands with soap after use.

About Zandu Ortho Vedic Oil - Knee, Joint & Muscle Pain Relief
As we age, our bodies undergo natural biological changes that can lead to various musculoskeletal (joint, knee or muslce) challenges. While these issues are common, they tend to develop gradually over time. Neglecting or failing to treat these concerns early on can result in their exacerbation, potentially even causing immobility for some individuals.


Consequently, it becomes crucial to proactively address these problems as soon as symptoms arise. Musculoskeletal issues manifest in diverse forms, making it challenging to find a singular solution that comprehensively addresses these concerns. This is where the revolutionary Zandu ayurvedic pain oil sets itself apart, offering relief from a broad spectrum of musculoskeletal pains—ranging from osteoarthritis to myalgia and gout.

Boasting a potent blend of over 100 Ayurvedic ingredients, including essences of Mahanarayan, Mahamasha, and Vishgrabha Taila, the all-natural ortho oil works wonders. Notably, it not only alleviates joint pain but also contributes to muscular fortification.


Incorporating the rejuvenating power of Zandu Ortho oil into your life allows you to embrace pain-free movements. Bid farewell to concerns that might hinder your dailylife activities. Live life to the fullest, undeterred by worries, and cherish every moment.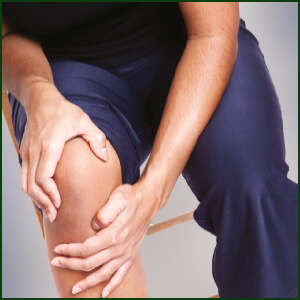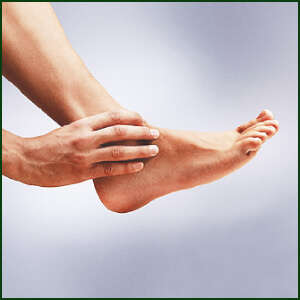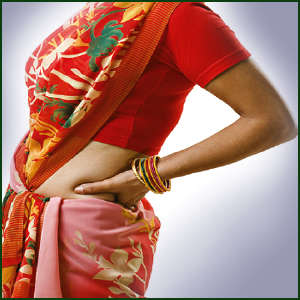 Benefits of Using Ortho Vedic Oil
Zandu Ortho Vedic Oil combines old Ayurvedic wisdom with new science. It helps with joint, muscle, and knee pain, making you feel better, move easily, and stay strong. Let's understand more beneifts given below:


Natural Pain Relief: Infused with a synergy of Ayurvedic herbs, Ortho Vedic Oil provides natural and effective relief from diverse musculoskeletal discomforts. Whether it's joint, knee, or related issues, the oil's unique blend helps alleviate pain, promoting a sense of ease and well-being.


Comprehensive Musculoskeletal Care: This oil is meticulously crafted to target a wide spectrum of concerns, addressing not just one, but multiple types of musculoskeletal pains. From osteoarthritis to myalgia and more, Ortho Vedic Oil offers a holistic solution to various challenges.


Muscular Strength: Beyond pain relief, the oil supports muscle health, aiding in their strengthening and endurance. The carefully chosen Ayurvedic ingredients work in harmony to provide robust musculoskeletal support.


Enhanced Flexibility: Ortho Vedic Oil facilitates joint flexibility, enhancing your range of motion and facilitating smooth, unhindered movement. Engage in your favorite activities without the constraints of joint stiffness.


Deep Penetration: The oil's specialized formulation ensures deep penetration, reaching the core of discomfort and delivering effective relief at its source.


Enriched with Essential Oils: Fortified with essential oils like Mahanarayan Taila, Mahamasha Taila, and Vishgrabha Taila, Ortho Vedic Oil harnesses the therapeutic virtues of these oils to amplify its benefits.


Assured Quality: Crafted with meticulous precision, Ortho Vedic Oil adheres to rigorous quality benchmarks, assuring you of a product of unparalleled purity and excellence.


Holistic Well-Being: By alleviating discomfort and promoting joint and muscle health, Ortho Vedic Oil contributes to your overall well-being, empowering you to lead a more active, fulfilling, and joyful life.


Effortless Application: Designed for user convenience, the oil's simple application seamlessly integrates into your daily routine, making self-care easy and accessible.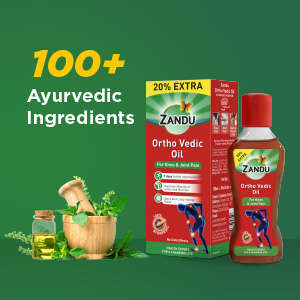 Steps to Use Zandu Ortho Vedic Oil
Clean the Area: Start by gently cleaning the area where you're experiencing joint or muscle discomfort.


Take a Small Amount: Spread a small amount (5-10ml) of Vedic Oil on inflamed part. You don't need a lot – just enough to cover the affected area.


Apply Gently: Use your fingertips to gently massage the oil. You can apply a light pressure while massaging, but avoid excessive force. Massage in circular motions or as directed on the packaging.


Relax and Absorb: Allow the oil to absorb into your skin. Take a few moments to relax and let the beneficial properties of the oil penetrate the affected area.


Wash Hands: Wash your hands thoroughly to prevent accidentally touching your eyes or sensitive areas.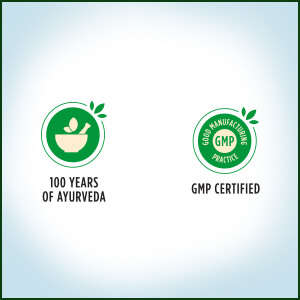 Why Use Zandu Ortho Vedic Oil
Zandu Ortho Vedic Oil is a topical formulation prepared from TIME TESTED herbs & oil based formulations which are SAFE & EFFECTIVE. Asterix in all the points


It contains Ayurvedic oils such as Mahamash tail, Mahanarayan tail, Vishgarbha tail & Gandhpuro tail along with Peppermint Satva, Karpura Satva, Katuvira Oleoresin, Sunthi Oleoresin which have potent analgesic and anti-inflammatory properties.


These are being used in various arthritic conditions and neurological conditions for massage since ages.


This Orthovedic Oil helps in relieving pain and swelling and improve the mobility of joins, relax the muscles and improve the overall Quality of life.


Ayurvedic herbs need specialized processing to retain its potency. Their best results are seen when they are processed as per authentic Ayurvedic texts. Every product is prepared with quality tested herbs as per the prescribed method therefore retaining 100% efficacy of the ingredients. Age old techniques of Ayurveda ensure a safe and effective solution.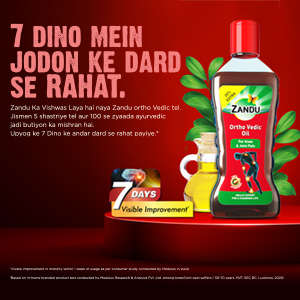 Key Ingredients
Vishgarbha Taila
Mahanarayan Taila
Mahamasha Taila
Gandhpuro Taila

Composition:

Mahanarayan Taila (Bh. R.) 15.0% w/v, Mahamasha Taila (Bh. R.) 15.0% w/v, Vishgarbha Taila (Ni. R.) 5.0% w/v, Gandhapura Patra Taila (Gaultheria fragrantissima Wall.) Lf. 8.0% w/v, Kunduru (Boswellia serrata Roxb.) Exud. 2.99% w/v, Peppermint Satva (Months sp.) 6.0% w/v, Tailaparna Taila (Eucalyptus globulus Labia.) Lf. 3.0% w/v, Karpura Satva (Cinnamomum camphora (L.) Nees & Eberm) 3.0% w/v, Katuvira Oleoresin (Capsicum annum Linn.) Fr. 0.6% w/v, Sunthi Oleoresin (Zingiber officinate Roxb.) Rz. 0.2% w/v, Lavanga Taila (Serzygium aromaticum Merril & Perry) Fl. Bud 1.0% w/v, Sarsapa Taila (Brassica campestris Linn.) Sd. 18.0% w/v, Tila Taila (Sesamum indicum Linn.) Sd. 22.21% w/v.
Additional Details
Product Dimensions: ‎ 5.7 x 1.4 x 14.4 cm; 120 Grams
Manufacturer: ‎ Emami Limited
Country of Origin: ‎ India
Manufacturer‏: ‎ Emami Limited
Packer: ‎ Emami Limited
Item Weight: ‎ 120 g
Item Dimensions LxWxH: ‎ 5.7 x 1.4 x 14.4 Centimeters
Net Quantity: ‎120.0 millilitre
Included Components: ‎Oil Bottle
Frequently Bought Together