---
Country of Origin : India
Secured & trusted checkout with:
Description
Experience the detoxifying benefits of Zandu Punarnava capsules! Punarnava, known for its anti-inflammatory and diuretic properties, can improve kidney and urinary health.
Punarnava roots are renowned for their effectiveness in treating renal problems and
urinary tract infections
. They address excretory issues from the liver by regulating enzyme secretion, boosting metabolism, and preventing obesity. With its diuretic and anti-inflammatory properties, Punarnava efficiently eliminates toxins from the body. Regularly consuming this potent herb in its pure form promotes gut health, stimulates appetite, and prevents anaemia. Zandu Punarnava Ayurvedic Pure Herbs support your health requirements.
Zandu Punarnava Pure Herbs supplement contains
100% pure Punarnava extracts
. It is specifically designed to support kidney detoxification and overall kidney function. This convenient capsule form retains the Punarnava herb's natural properties. If you're seeking a Kidney detox solution, try Zandu Punarnava Ayurvedic solution.
Item Form: Capsule
Net Quantity: 60 Caps
Key Benefits: Maintains Kidney Function, Detoxifies the Body, Strengthens Liver Functions
Number of Items: 1
Dosage: 1 or 2 capsules two times a day or as instructed by the physician
Expire details: Best before 24 months
Age Range: 18+

About Zandu Punarnava Capsules (Ayurvedic Kidney Detox)
Also known as Ayurvedic Kidney detox medicine, Punarnava roots are the most widely used herbs for treating renal problems and urinary tract infections. It helps solve excretory problems right from the liver by managing enzyme secretion, boosting metabolism and preventing obesity. It has anti-inflammatory and diuretic properties which easily purges out toxins from the body. Daily consumption of this super herb in its purest form also improves gut health, builds a healthy appetite and prevents anemia in our bodies. To help you look after your daily health needs, we give you Zandu Punarnava, Ayurvedic Pure Herbs. It delivers the same natural properties of Punarnava in a convenient and easy to consume capsule. For kidney detox, try Zandu Punarnava.
Benefits of Zandu Punarnava Capsules
Zandu Punarnava is the go-to expert for your daily health requirements, providing you with the essential benefits of pure and natural herbs. Punarnava herbs possess delicate and perishable qualities, which limits their processing. That's why we adopt a minimal processing approach to preserve their potency. Our Punarnava capsules contain 100% natural extracts from a single herb, maintaining its pure, unadulterated, and natural composition. We refrain from adding flavours, sugars, and preservatives, ensuring you receive the genuine Punarnava root benefits in its most authentic form.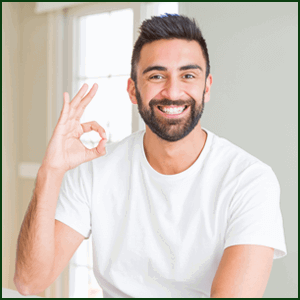 Improves & Supports Kidney Functions
Anti-inflammatory properties helps keep the
entire excretory system healthy.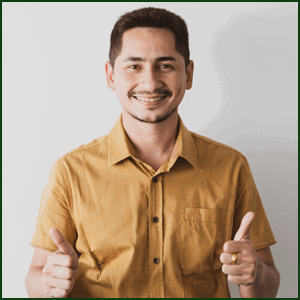 Helps In Detoxifying The Body
It is an effective diuretic that helps flush out toxins from our body.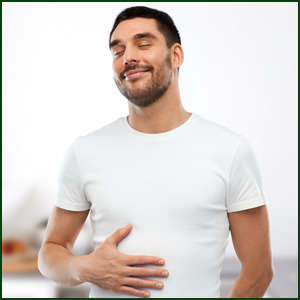 Aids in digestion & Promotes Appetite
Punarnava provides a natural boost to help you digest better & improve appetite.
Improves & Supports Kidney Functions
Several advantages for kidney health and general well-being are associated with the medicinal herb Punarnava, frequently utilised in Ayurvedic treatment. Its main benefit is its ability to enhance and support renal functioning. The plant includes substances with diuretic characteristics, which means they aid in boosting urine output and support the kidneys' role in removing waste from the body. Punarnava can help maintain a healthy excretory system by improving kidney function.


The kidneys, as well as the rest of the excretory system, can suffer from chronic inflammation. Here, the anti-inflammatory components of Punarnava serve to lessen inflammation and shield the kidneys from potential harm. Punarnava helps the body function generally by preserving a healthy excretory system.
Helps Body Detoxification
Punarnava's capacity to facilitate detoxification is another significant advantage. The plant functions as a potent diuretic, which means it stimulates
the production of urine and aids in the removal of toxins from the body. Punarnava helps the body's natural detoxification procedures by encouraging more urine, which helps flush away toxic toxins.
Promotes Appetite & Aids Digestion
This Ayurvedic medicine is also well recognised for aiding in digestion and stimulating appetite. It has substances that stimulate the digestive system, which helps to make digestion more efficient overall. Punarnava helps ease discomfort and problems with digestion by improving digestion. The herb has also been traditionally used to increase appetite, making it advantageous for people with a decreased appetite for various causes.
Zandu Punarnava Ingredients
Punarnava, a herb with a rich history in Ayurveda, has been used since ancient times. Its therapeutic benefits have led to the inclusion of various
plant parts in the preparation of different formulations.

Punarnava Herbs:

Punarnava, a renowned medicinal plant, contains vital nutrients, including vitamin C and other beneficial constituents. Consuming Punarnava juice before meals can aid in managing stomach disorders such as constipation by promoting bowel movements, thanks to its laxative properties. It also offers relief from gas and abdominal pain.

Punarnava is effective in enhancing digestion and supporting weight management by suppressing appetite. Furthermore, its diuretic activity
stimulates urine production and reduces the risk of urinary complications. The antioxidant activity of Punarnava is beneficial for managing liver problems, as it helps prevent damage to liver cells caused by free radicals.
How To Use Zandu Punarnava Capsules?
For optimal utilisation of Zandu Punarnava Capsules, it is essential to adhere to the following instructions:
Take 1-2 capsules/tablets of Zandu Punarnava before bedtime, accompanied by a glass of lukewarm or regular water.
It is crucial to swallow the capsules whole without chewing or crushing them.
You must note that there should be a minimum gap of 2 hours between your last meal and consuming the Zandu Punarnava Capsules.
To enhance the efficacy of the capsules, it is advisable to maintain a healthy lifestyle.
How To Store Zandu Punarnava Capsules?
To ensure the quality and effectiveness of Zandu Punarnava capsules, it is essential to store them properly. Here are some guidelines for storing the capsules:

Store the capsules in a cool, dry place away from direct sunlight, moisture, and heat. Exposing the capsules to excessive heat or humidity can affect their potency and may lead to degradation.
Keep the capsules in an airtight container or the original packaging provided by the manufacturer. This helps prevent moisture from getting inside and affecting the quality of the capsules.
Store the capsules securely, out of reach of children and pets. This will prevent accidental ingestion or tampering.
Pay attention to the expiration date mentioned on the packaging of the capsules. Expired products may have reduced effectiveness or may not be safe for consumption. Discard any capsules that have passed their expiration date.
Who Can Use Zandu Punarnava Capsules?
Punarnava capsules may be helpful for those who have issues with their urinary tract or renal health or are worried about how their kidneys function.


Additionally, it could benefit individuals who want to encourage detoxification and get rid of toxins from their bodies. Additionally, people may think about using Punarnava capsules to boost their digestive system if they have stomach pain or a decreased appetite.
Who Can Use Zandu Punarnava Capsules?
In today's fast-paced lifestyle, finding time to prepare and consume herbs for overall health can be challenging. Traditionally, Punarnava, a
specialist in kidney detoxification, was consumed through a cumbersome and time-consuming process. That's why Zandu Punarnava is here to offer a hassle-free solution for your daily health needs, enriched with all the essential goodness of natural and pure herbs.


Ayurvedic herbs are delicate and prone to spoilage. Hence, they cannot undergo extensive processing. To ensure their potency remains intact, we employ minimal processing techniques. Each capsule is carefully packed with 100% natural extracts of a single herb, maintaining its pure, unaltered, and natural composition. We refrain from adding any flavours, sugars, or preservatives, ensuring that you receive the true essence of the herb without any adulteration.
In today's fast paced life, we don't have time for preparing and consuming herbs for overall health. Punarnava, a specialist for kidney detox is traditionally consumed through a difficult and time taking process.


Choose Zandu Punarnava, a hassle-free
solution for daily health needs enriched with all the necessary goodness of
pure and natural herbs.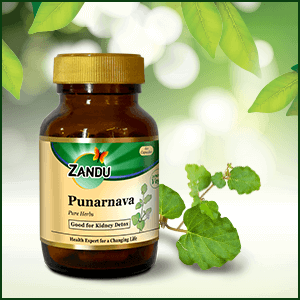 Ayurvedic herbs are fragile and perishable.
Therefore they cannot be processed beyond a certain point. This is why we follow minimal processing to keep their potency intact.


Every capsule is packed with 100% natural
extracts of a single herb in its pure, unaltered, natural composition without any added flavours, sugars and preservatives.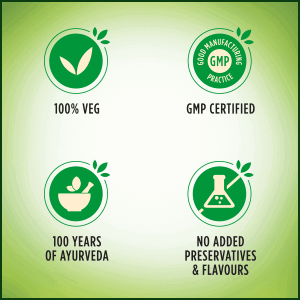 Zandu's Ayurvedic Kidney Detox
Manufactured in the advanced ayurvedic research facilities of Zandu healthcare, under the careful supervision of our trained R&D scientists.
Made with responsibly sourced, powerful ingredients, which are Pure, Authentic and 100% Vegetarian.
Consume daily for best results.
Product Safety Information
Natural Composition: Each capsule is crafted with 100% natural extracts of a single herb, ensuring its pristine and unadulterated composition. No additional flavours, sugars, or preservatives are added to maintain its natural essence.
Safe and Secure: These capsules prioritise safety and purity as an Ayurvedic formulation. They are free from toxins, gelatin, chemicals, sulphates, or parabens. Following the recommended instructions, these Ayurvedic capsules are considered safe, with no known side effects.
Natural and Vegetarian: They solely incorporate natural and vegetarian plant-based ingredients. There are no non-vegetarian components used in any form.
Legal Disclaimer
The therapeutic uses and benefits of Zandu Punarnava Capsules are deeply rooted in the principles of Ayurveda, an ancient science. Zanducare is dedicated to providing genuine and reliable products and information. However, it is important to note that the effectiveness of these products may vary depending on an individual's unique body constitution or Prakriti.

Therefore, the recommendations presented in this article should not be regarded as a substitute for the guidance and remedies provided by a qualified physician. This article is intended for informational purposes only. The decision to use this product lies solely with the consumer. If any persistent side effects occur from using the product, it is strongly advised to seek immediate medical advice from a physician.
Additional Information
Best Before: 24 Months of manufacturing
Product Dimensions: 54.5 x 1.9 x 9.3 Centimetres
Manufacturer: Emami Limited (customercare@emamigroup.com)
Marketed or Packer by: Emami Limited
Country of Origin: India
Item Weight: 140 g
Net Quantity: 60 counts
Frequently Bought Together