---
Country of Origin : India
Secured & trusted checkout with:
Description
Zandu Neem Pure Herbs is formulated using 100% pure extracts of Neem leaves. Neem works as a mild antiseptic, hence, it effectively improves your skin and prevents skin infections such as acne and rashes. Neem also boosts metabolism thus supporting digestive health, the natural way.
How to Use
Take 1-2 capsules twice a day, or as directed by a physician.

About Zandu Neem
Neem is a natural healer and is held in high regards for its medicinal properties. Neem Medicines have antimicrobial properties which help in fighting bacterial, viral and fungal infections. Zandu Neem capsules are specially formulated to help maintain healthy glowing skin, heal acne and wounds, purify blood and boost liver health. Consuming Neem herbs in its purest form over time helps maintain youthful glowing skin for a long time. To help you look after your daily health needs, we bring you Zandu Neem, Ayurvedic Pure Herbs.

Zandu Neem Capsule delivers the same natural properties of Neem extracts in a convenient and easy to consume form. To build a shield for your skin in a natural and Ayurvedic way, try Zandu Neem now!
Uses and Benefits of Neem Capsule:
Maintains Healthy & Glowing Skin
Improves Metabolism
Boosts Immunity & Protects Against Infections
Purifies Blood
Aids in healing
Storage Information for Zandu Neem Capsule
Store at room temperature, away from direct sunlight. Replace the cap tightly after every use.
Ingredients Information
Prevents skin infections.
Blood purifier
Boosts immunity
Keeps blood sugar levels in check
Helps manage metabolism
Neem medicines are widely recognized for its medicinal properties from ancient times. It helps fight against bacterial, fungal infection and protects from other infections. Neem medicines also promote healthy glowing skin, clears acne, purifies blood, heals wounds, boosts liver health etc.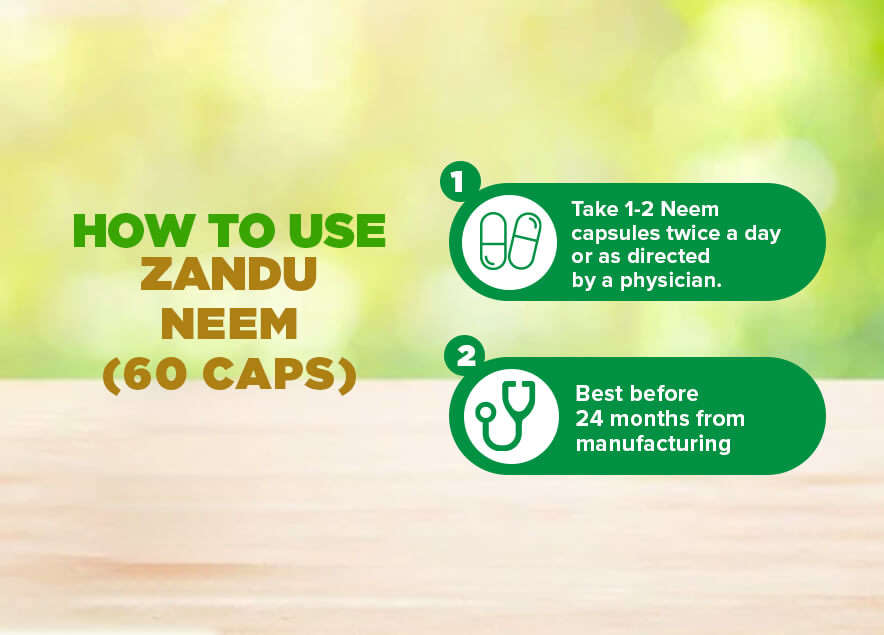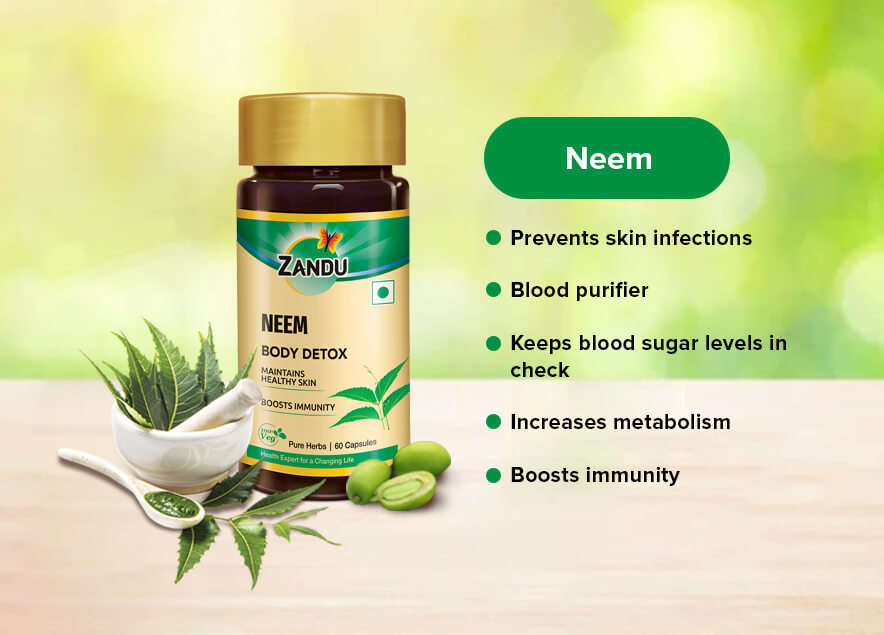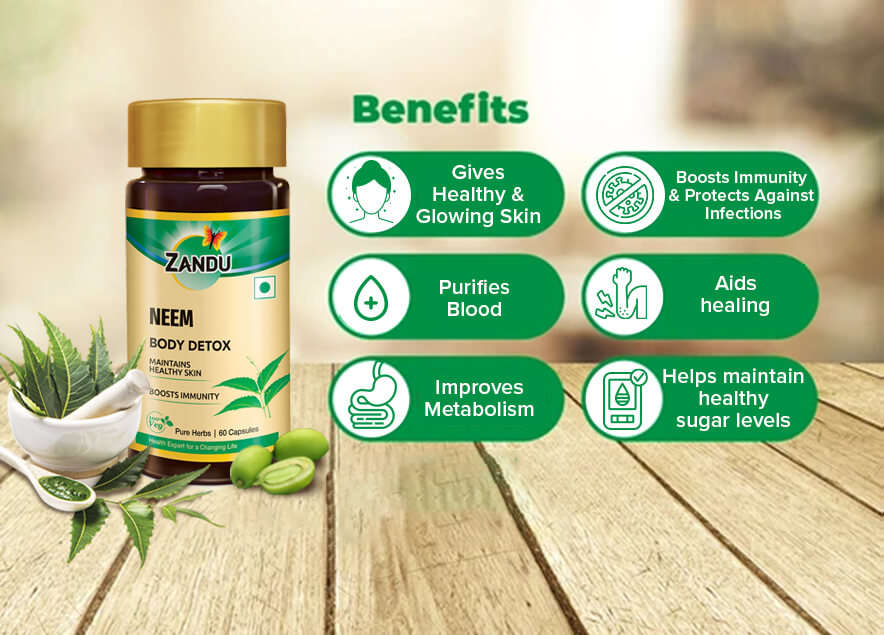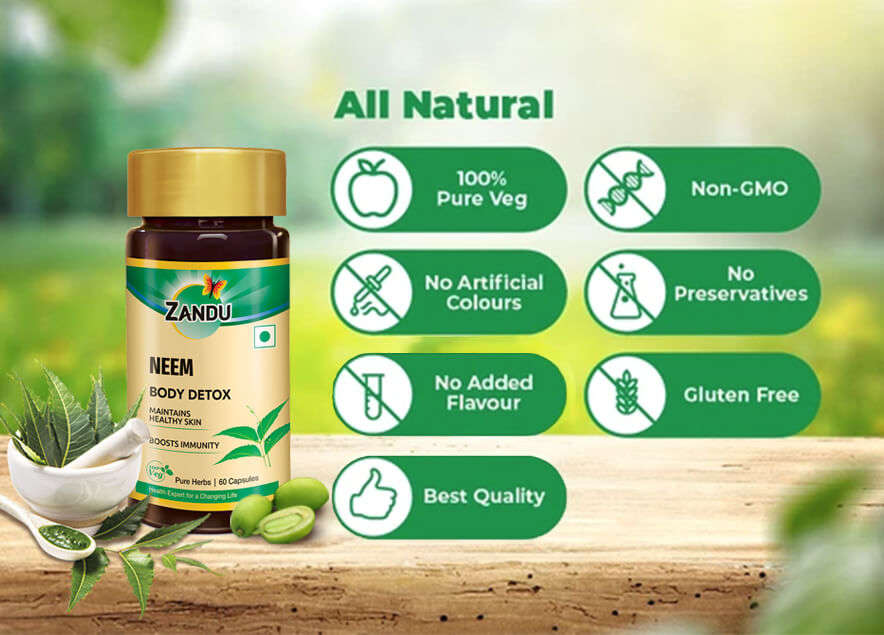 Frequently Asked Questions around Neem
What is neem used for?
Neem has multiple health benefits. Neem has antimicrobial properties that help in fighting bacterial, viral and fungal infections. Zandu Neem Capsules are made with 100% pure Neem extracts for improving skin, hair and liver health.
Is Neem safe for humans?
Neem is considered to be safe when taken orally for a short time (10-12 weeks).So, while deciding frequency and time period of its consumption, it is necessary to consult a physician.
How long can you take Neem capsules?
Neem capsules are completely safe when consumed for 10-12 weeks. For prolonged use, it is advisable to consult a physician.
Can we drink Neem water daily?
As Neem water is bitter in taste and not palatable on a daily basis so it is recommended to take Zandu Neem capsule for the results of Neem without any inconvenience.
Does Neem make skin dark?
Neem is being used since ages and no such effect has been mentioned in Ayurvedic texts. On the contrary, it helps in reducing acne, blemishes, and redness in skin. In fact, Neem herb is useful in promoting overall skin health.
Other Zandu Ayurvedic Pure Herbs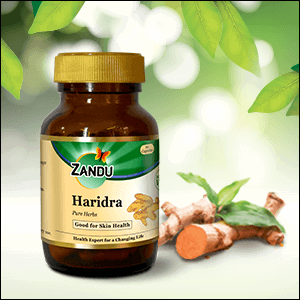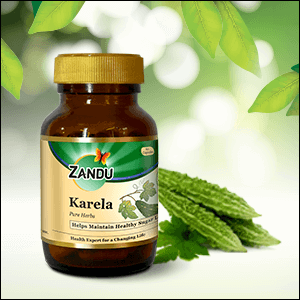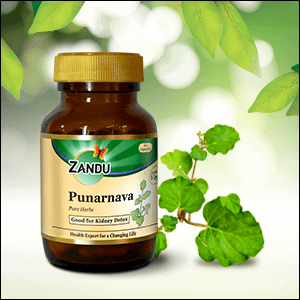 Recommended Single Herbs