Zandu Haldi Drops (32ml)
---
Description
Zandu Haldi Drops is a unique Ayurvedic blend made primarily to improve the immunity and the overall health naturally. Haldi is one of the important herbs being used since ancient times for its various health benefits. Haldi in combination with other selected herbs have multiple advantages. Zandu Haldi Drops is a unique formulation prepared with saffron, cinnamon, cardamom and black pepper, which is well known for their immunomodulatory, antioxidant, antimicrobial, anti-inflammatory, analgesic and anti-allergic properties. Zandu Haldi Drops helps boost immunity, maintain respiratory health and purify blood, thus promoting overall health.
*Scientifically Proven basis Laboratory NK Cell Activity
How to Use Zandu Haldi Drops?
Step 1: Take half a glass (100ml) of water/milk/tea
Step 2: Add 5-10 Haldi Drops
Step 3: Use at least twice daily or as directed by a physician
Best before 24 months from manufacturing.
About Zandu Haldi Drops
Zandu Haldi Drops is formulated by combining the goodness of haldi with other natural ingredients like saffron, cinnamon, cardamom and black pepper to help in improving immunity, digestion and to protect from other ailments. Haldi Drops is also found to be beneficial in solving skin related problems (Tvagroga), cold, cough and allergic rhinitis (Pratishyay, kasa and Pinasa).
Uses and Benefits of Zandu Haldi Drops:
Boosts immunity
Reduces inflammations
Aids in digestion
Promotes skin health
Relieves cough & cold
Helps protect against bacterial infection
Storage Information for Zandu Haldi Drops
Store at room temperature, away from direct sunlight.
Ingredients Information
Haridra - Boosts immunity and prevents infections
Saffron – Enhances skin health
Cardimom – Improves immunity and manages digestive tract related problems
Cinnamon – Enhances liver health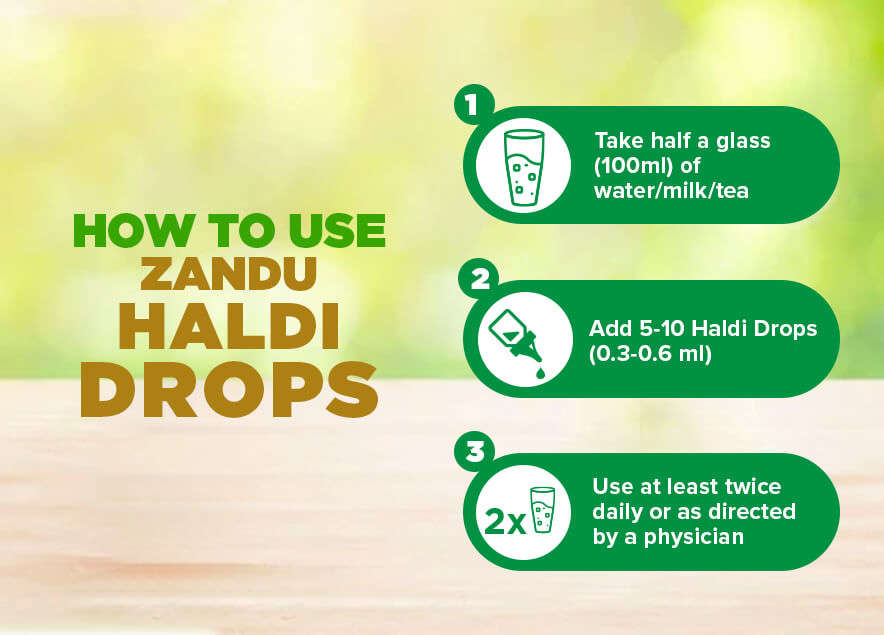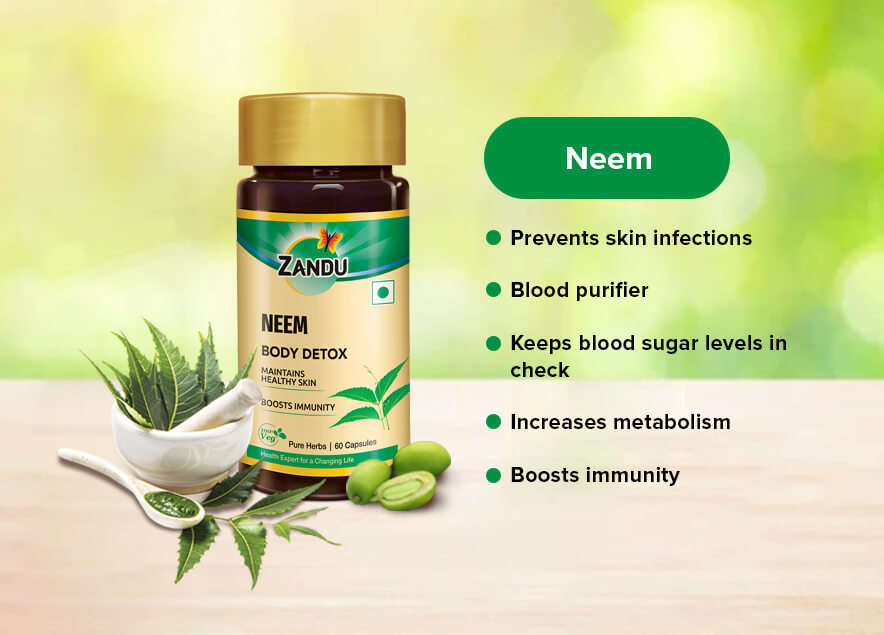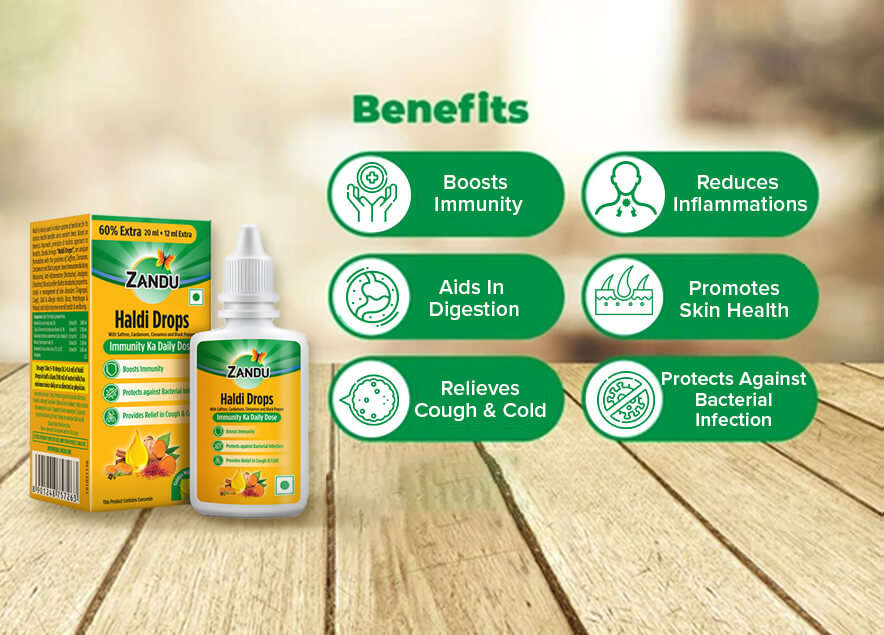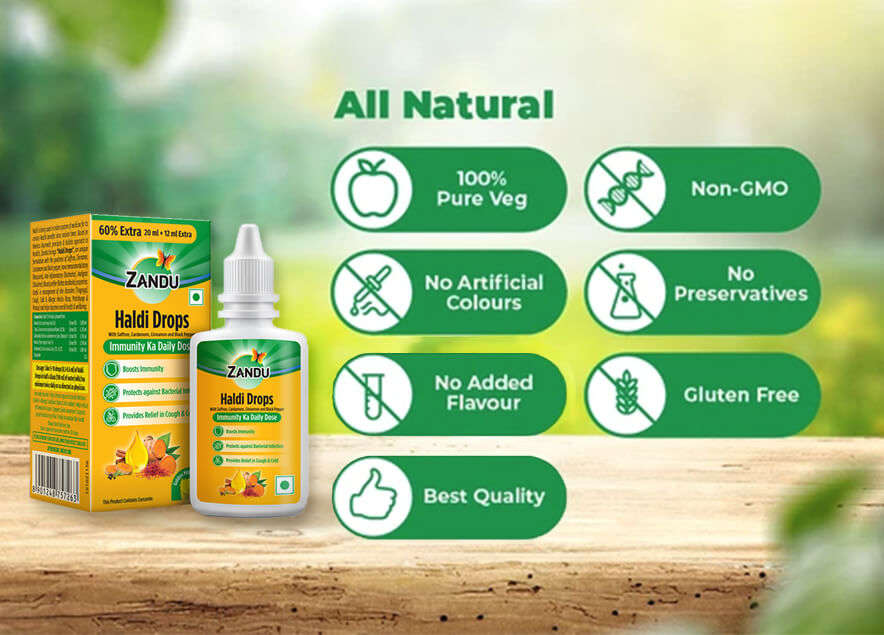 Frequently Asked Questions around Zandu Haldi Drops
What are the benefits of Zandu haldi drops?
Zandu Haldi drops are useful in improving immunity, relieving cough and cold, preventing common infection while promoting digestive and skin health.
What are the negative side effects of Zandu haldi drops?
Zandu Haldi Drops is considered to be safe when taken as per the prescribed dose.
Is it safe to take Zandu Haldi drops every day?
Yes, Zandu Haldi drops are safe to consume on an everyday basis in prescribed doses.
What is the best time to take Zandu Haldi drops?
Zandu Haldi Drops can be consumed twice daily.
Other Zandu Ayurvedic Pure Herbs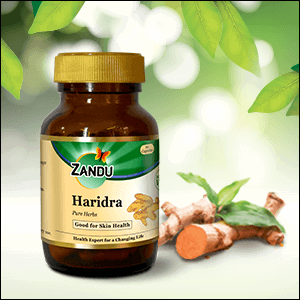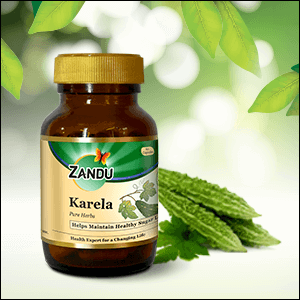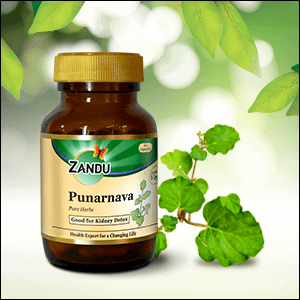 Recommended Single Herbs