---
Description
Zandu Natural Digestion Enhancer (Draksha Pachan Churna) as its name suggests supports digestion and helps revive appetite. Regular use of this ancient Ayurvedic remedy reduces digestive discomforts including bloating and flatulence. It is also useful for promoting liver health.
How to Use
Take 1-4g with water three times a day after meals, or as directed by physician.
Best before 24 months from manufacturing

Zandu Draksha Pachan Churna: The key to happy and healthy living lies in the smooth functioning of bodily processes. The consumption of rich and oily junk food in our hectic modern-day living and its consequent interference with the digestive system can stand in the way of that. These foods often cause Dosha in the digestive system and affect the Agni.

Draksha Pachan Churna utilizes the benefits of citric acids in grapes (Draksha) blended with a variety of Ayurvedic herbs, to stimulate healthy digestion and eliminate the Doshas of indigestion, bloating and flatulence. Regular consumption keeps your liver fit, enables optimal digestive health and leaves you free to indulge to your heart's content.
Benefits of Zandu Draksha Pachan Churna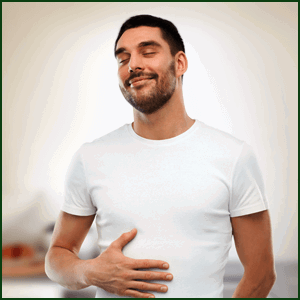 Helps Improves Digestion:
Improves digestive functions and helps maintain liver health.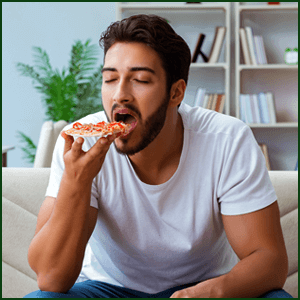 Enhances appetite and reduces Dysgeusia (loss of taste sensitivity).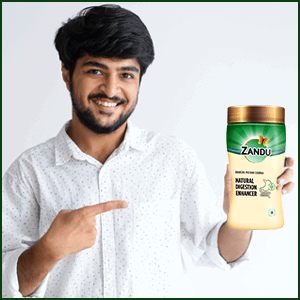 Helps Relieve Discomfort:
Reduces symptoms of indigestion and eases bowel movements.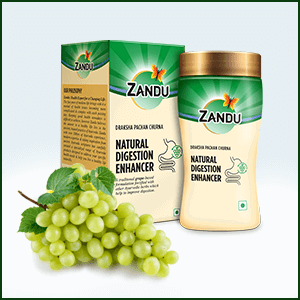 Ayurvedic Formula for Enhancing Digestion
Zandu Draksha Pachan Churna

Draksha, along with a blend of other Ayurvedic herbs and ingredients, stimulates digestive functions and encourages liver health.

Direction for use: 1g to 4gm to be taken with water three times a day or as directed by physician. For best results, use consistently & experience overall health benefits.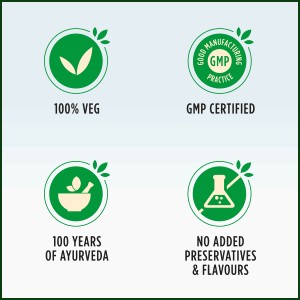 Zandu Draksha Pachan Churna: Digestion Enhancer
Introducing Zandu Draksha Pachan Churna



Manufactured in the advanced Ayurvedic research facilities of Zandu healthcare, under the careful supervision of our trained R&D scientists.

Made with responsibly sourced, powerful ingredients, which are Pure, Authentic and 100% Vegetarian
Consume daily for best results.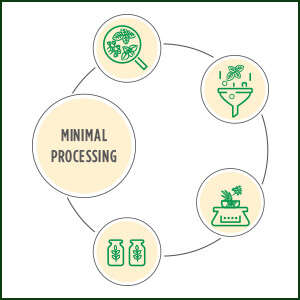 Ayurvedic herbs are fragile and perishable. Therefore, they cannot be processed beyond a certain point. This is why we follow minimal
processing to keep their potency intact. Every vati is packed with the natural extracts of the ingredients without altering their natural benefits, which happens due to over-processing and heating.

This means that each vati retains 100% of the
nutrient value of the herbs.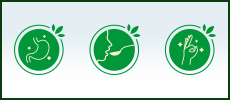 The therapeutic Ayurvedic blend of Draksha
Pachan Churna helps improve metabolism, digestion and ensures a healthy
functioning liver in a gentle & natural manner.
Age old techniques of Ayurveda ensure a
safe and effective solution for your pain.
Recommended Single Herbs