---
Country of Origin : India
Secured & trusted checkout with:
Description
Provide yourself and your family with the gift of immunity! This never-before-immunity combo will take care of your overall health while keeping diseases and infections at bay.
How to Use
Take 1-2 tablespoons daily, preferably with milk or honey
Best before 36 months from manufacturing.

Zandu Chyavanprash Avaleha, is an authentic Ayurvedic Formulation made as per the Ayurvedic Literature of the Ayurveda Saar Sangraha. It is made with 39 precious Ayurvedic Herbs and is Scientifically proven for 2X Immunity. It can be consumed universally across all age groups and two spoons a day helps improve your immunity and keeps you energetic throughout the day. Made with the 100 years of Ayurvdic Wisdom of Zandu from illnesses and be ready to face tomorrows challenges effectively.
Benefits of Zandu Chyavanprash Avaleha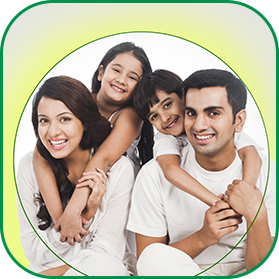 Scientifically proven for 2X Immunity
Now make sure, you and your family feels assured with Scientifically Proven 2X Immunity of Zandu Chyavanprash Avaleha. Zandu Chyavanprash Avaleha has been proven to enhance N.K.Cellactivity and boost your Immune System Response.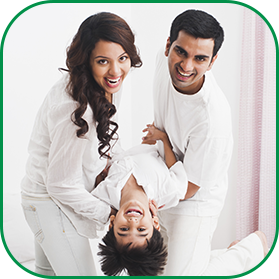 Boosts Energy and Stamina
Enhance your energy levels with daily consumption of ZanduChyavanprash Avaleha and stay Ever-Ready to meet yourfamily needs effectively.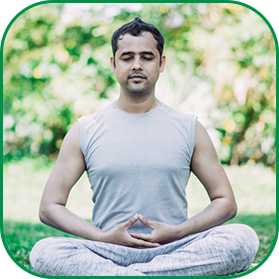 Helps Improve Respiratory Health
Make sure you and your family stay healthy with every breath.
Key Ingredients of Zandu Chyavanprash Avaleha

About
Ingredients
Benefits
How to use?
ZANDU CHYAVANPRASH AVALEHA
Zandu Chyavanprash Avaleha is a classical Ayurvedic formulation prepared as per the Ayurvedic text "Ayurveda Saar Sangraha". Zandu Chyavanprash Avaleha contains many precious Ayurvedic ingredients and is scientifically proven for 2X* Immunity. All age group can have Chyavanprash. One to two spoons of Zandu Chyavanprash Avaleha in a day, helps improve immunity, strength, stamina and keeps you fit and healthy.
Amla

An excellent source of ascorbic acid, Antioxidant, and Immunity booster

Ashwagandha

Stressbuster, Rejuvenator and strength promoter. Helps in maintaining vigor and vitality.

Giloy

Adaptogenic and Immunity Booster
Boost 2X Immunity

It's time to shield yourself & your family with scientifically proven immunity boosting formula. Zandu Chyavanprash Avaleha is scientifically proven to build 2X*immunity.(*Scientific study indicates regular use of Zandu Chyavanprash helps to increase 2X immunity)

Prevent Infections

Infections can get hold of you anytime, anywhere. We need to build our immunity so that the risks posed by infectious pathogens can be lowered. Zandu Chyavanprash is made using Ayurvedic ingredients that help to make you stronger from within.

Improves Stamina

Daily intake of Zandu Chyavanprash Avaleha. Chyavanprash contains herbs like Ashwagandha, Guduchi, Amla which helps to boost energy levels and strength.

Increases Strength

Chyavanprash contains over 40 Ayurvedic ingredients with all of them exhibiting diverse health benefits.

Helps Improve Respiratory Health

Zandu Chyavanprash contains herbs like Pippali, Vasa, Amla, Pushkarmul known to promote respiratory health.

Supports Digestion

Zandu Chyavanprash Avaleha contain Ayurvedic ingredients that are known to enhance digestion & can help in providing relief from common gastrointestinal ailments.
Take 1-2 tablespoons daily, preferably with milk

Best before 36 months from manufacturing date
Chyavanprash Avaleha (450g) (Pack of 2) REVIEWS
Provides nutrients & builds immunity.

Ram, Mumbai

Very tasty and delicious

Ashok, Delhi

Very Good Product

Yash, Bengaluru
---
WHAT MAKES Chyavanprash Avaleha (450g) (Pack of 2) DIFFERENT?
100+ years of Ayurvedic Legacy

Each pack carries pure and authentic ingredients, backed by centuries of Ayurvedic wisdom.

Natural & 100% Vegetarian

It is made using natural & plant based ingredients and does not contain any animal-derived ingredients.

Minimal Processing

We follow minimal processing to keep the potency of ayurvedic ingredients intact.

No Artificial Colors & Flavors

This product is prepared without any added flavour and no artificial color.

Quality & Reliability

Every Zandu product is backed by the promise of quality and reliability.

Safe & Easy Consumption

Prepared from array of beneficial Ayurvedic herbs, this formulation does not have any side effect when taken as per recommended dose & it is easy to consume on daily basis.
---
KNOW MORE ABOUT Chyavanprash Avaleha (450g) (Pack of 2)
Immunity, Stamina & Strength: What's the Difference?

Immunity is the state of being immune (resistant) towards diseases or other potentially damaging foreign bodies such as viruses and bacteria. Once the immune system recognises a threat from a foreign body, it deploys antibodies to keep you healthy.

Read More >>

Boosting your Immunity against infections and diseases

Being immune is the need of the hour as it is the only way to keep the lurking viruses at bay. Not only are people searching for methods to boost immunity in the best possible way but also are looking at alternate medicines such as Ayurveda to stay healthy and disease-free always.

Read More >>
---