Zandu Arsha Rasayan Vati A small issue like haemorrhoids can cause enough pain to put a damper in a healthy life. Zandu's Arsha Rasayan Vati has been specifically formulated to stop the pain, swelling and irritation caused by piles (arsha) and help you get back to living your best life.

Made with natural, vegetarian ingredients, Arsha Rasayan Vati has been carefully developed by specialized scientists in our ayurvedic research labs. Ingredients like Suran, an ayurvedic root vegetable, known for its anti-oxidant properties work to relieve the pain and swelling associated with haemorrhoids and give you long-lasting relief. Problems associated with acute haemorrhoids, such as itching and rectal bleeding are also addressed by Arsha Rasayan Vati, whose gentle healing properties not only address your problems but lead to better intestinal health.
Benefits of Arsha Rasayan Vati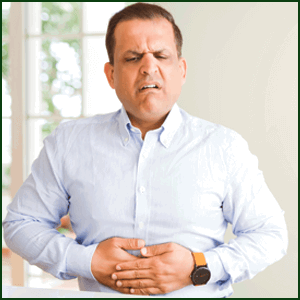 Helps manage acute pain caused during excretion due to haemorrhoids.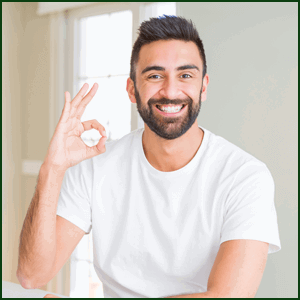 Helps heal haemorrhoids gently to resume healthy bodily functions.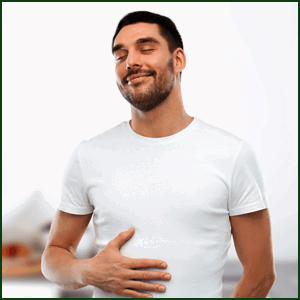 With regular use, it eases bowel evacuation and reduces inflammation.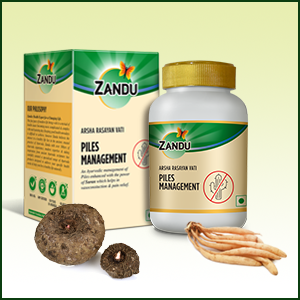 Ayurvedic Formula for Piles Tablets (Arsha)
Zandu Arsha Rasayan Vati: Piles Best Medicine
Contains Suran (Yam) along with other ayurvedic nutrients that help fight against piles (arsha).

Direction for use: 2 to 4 tablets a day or as directed by physician. For best
results, use consistently & experience overall health benefits.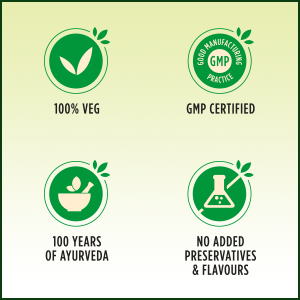 Zandu Arsha Rasayan Vati: Piles Reliever (Arsha)
Introducing Zandu Arsha Rasayan Vati : Best Ayurvedic Medicine for Piles


Manufactured in the advanced ayurvedic research facilities of Zandu healthcare, under the careful supervision of our trained R&D scientists.
Made with responsibly sourced, powerful ingredients, which are Pure, Authentic and 100% Vegetarian.
Consume daily for best results.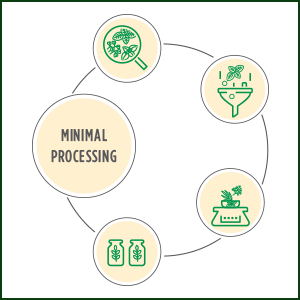 Ayurvedic herbs are fragile and perishable. Therefore they cannot be processed beyond a certain point. This is why we follow minimal processing to keep their potency intact. Every vati is packed with the natural extracts of the ingredients without
altering their natural composition, which happens due to over-processing and
heating. This means that each vati retains 100 % of the nutrient value of the herbs.
This means that this churna retains 100% of the nutrient value of the herbs.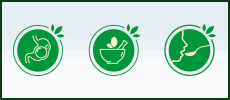 The potent Ayurvedic compilation of Arsha Rasayan Vati helps in treating piles, fistula and haemorrhoids in a gentle & natural
manner. The age-old techniques of Ayurveda also help ease out the intestinal
passage for the regular bowels movement, ensuring a safe and effective solution for your pain. Arsha Rasayan Vati is the best Ayurvedic medicine for piles and fissure.