---
Description
Reduces stress:Lowered cortisol levels reduce stress and anxiety.
Boosts energy & stamina:Reduces lethargy and helps lead an active lifestyle.
Improves performance:With regular use it gives you the power to improve your performance.
How to Use
1 capsule, twice a day, preferably with milk, or as directed by physician. For best results, use consistently & experience overall health benefits.

Product description
Zandu Vitality Booster is a unique Ayurvedic Energizer made with 10 powerful natural herbs and minerals. Vitality Booster gives you the power & performance to lead a stress free, healthy and happy life
Benefits of Zandu Vitality Booster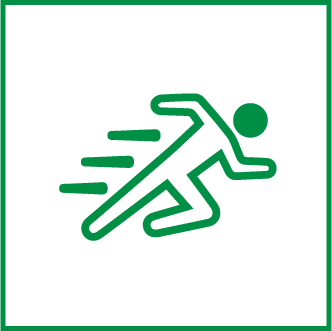 Boosts Energy and Stamina
Vitality Booster contains Shilajit which is considered to be a natural energy booster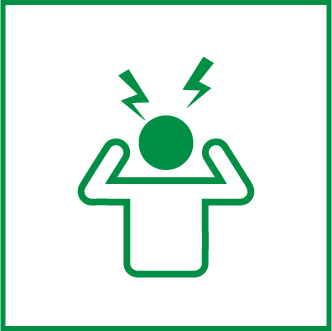 Lowers Stress and Anxiety
Vitality Booster contains Ashwagandha, a herb that manages stress & anxiety by lowering the cortisol levels in the body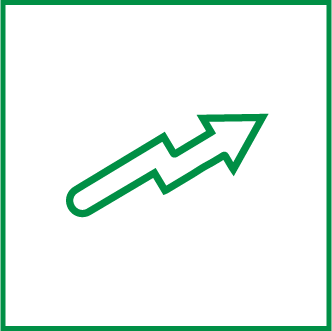 Vitality Booster is known to naturally boost testosterone levels & prevent UTIs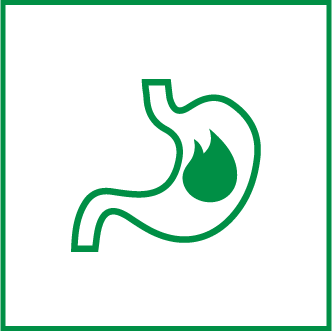 Vitality Booster contains Nutmeg, a herb that lowers hepatic inflammation & prevents free radical formation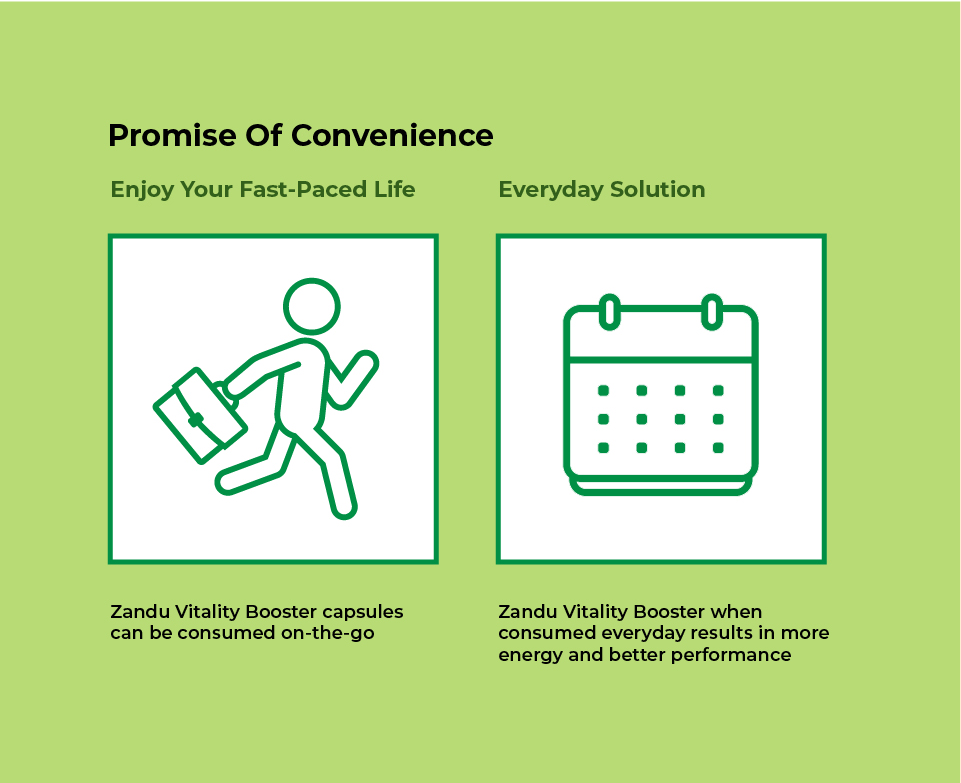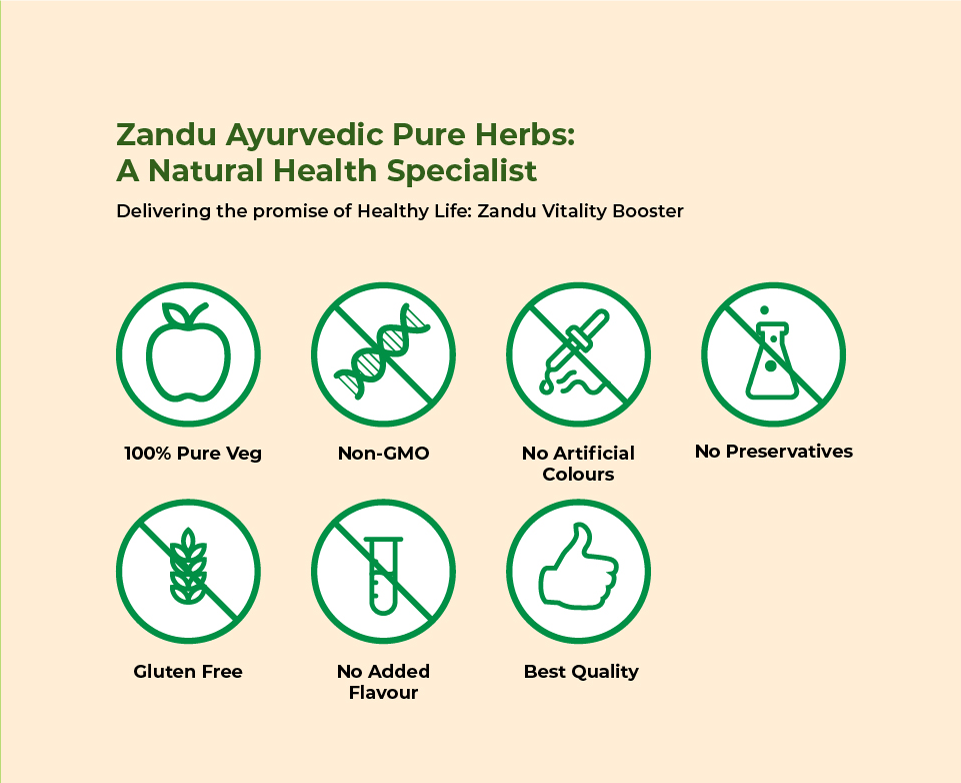 Ingredients