---
Description
Introducing Zandu Anar Pachan Churna a traditional pomegranate-based formulation mentioned in Ayurvedic texts as a natural digestive stimulant. It helps maintain appropriate functioning of digestive juices, reduces symptoms of indigestion and abdominal discomfort.

How to Use
Take 1-4g with water after meals, or as directed by a physician. For best results, use consistently and experience the overall health benefits.
Best before 24 months from manufacturing.

Product Description
Our diets, physical activity and overall lifestyle choices are interrelated. Sometimes, because of the stressful and demanding choices in our jet-set go lifestyle, our metabolic rates may drop and kill our appetites. This problem arises due to the Manda Agni that forms in our system, which is a result of weak or inefficient digestion over time. It can then lead to abdominal discomfort and indigestion, as well.

Anar Pachan Churna is a traditional pomegranate-based churna that stimulated appetite while eliminating Manda Agni from your system. An appetite stimulant and a digestive aid, it blends the goodness of pomegranate with several Ayurvedic herbs to encourage healthy digestion and boost your slow metabolism. With regular use, you will not feel bloated or suffer from indigestion again. Keep your appetite and digestive health in check with the goodness of Ayurvedic Zandu Anar Pachan Churna.
Benefits of Anar Pachan Churna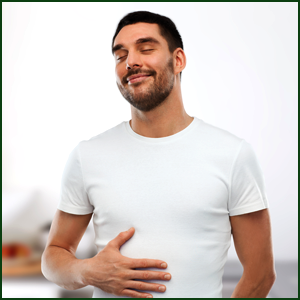 Promotes healthy digestion
Improves digestive functions by regulating enzymes.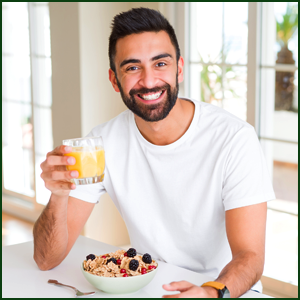 Natural appetite stimulant
Enhances appetite and reduces tastelessness.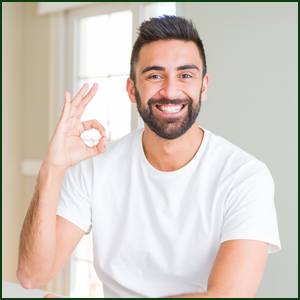 Reduces digestive discomforts
Reduces symptoms like flatulence, bloating and upper abdominal heaviness.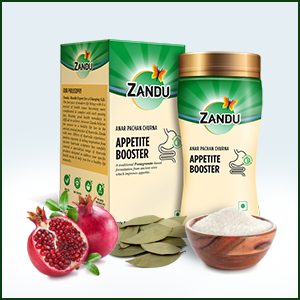 Ayurvedic formula for healthy appetite
Zandu Anar Pachan Churna contains the benefits of Ayurveda in a potent concoction of pomegranate along with other Ayurvedic nutrients that help revive appetite and taste.
Zandu Anar Pachan Churna: Appetite Booster
Manufactured in the advanced Ayurvedic research facilities of Zandu Healthcare, under the careful supervision of our trained R&D scientists.
Made with responsibly sourced, powerful ingredients, which are pure, authentic and 100% vegetarian.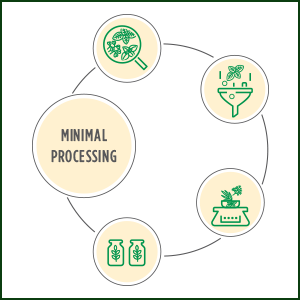 Ayurvedic herbs are fragile and perishable. Therefore they cannot be processed beyond a certain point. This is why we, at Zandu, follow minimal processing to keep their potency intact. Every churna is packed with the natural extracts of the ingredients, without altering their natural composition, to maintain high standard quality which happens due to over-processing and heating.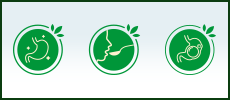 This means that this churna retains 100% of the nutrient value of the herbs.