---
Description
Introducing Zandu Aadhman Har Churna, a traditional Asafoetida-based formulation that helps in the management of acidity and other digestive impairments. It also helps in treating flatulence and bloating.

How to Use
Add (1-2) teaspoonful (4-8gm) to a glass of water. Stir gently and consume it along with a meal or as directed by the physician. Individual result may vary, the dose may be adjusted accordingly.
Best before 24 months from manufacturing.

Product Description
The consumption of junk food and fatty meals is becoming an inevitable part of modern-day life. While these can be convenient when we are indulging in them, over time they can cause dosha in our Agni. It can manifest in symptoms of indigestion such as hyperacidity, flatulence and loss of appetite. If left unaddressed, these issues can even progress to chronic problems such as constipation and abdominal pain. But Ayurveda has the power to nip all that right in the bud.

Aadhman Har Churna, with its traditional asafoetida-based form, helps to bid stomach problems goodbye. It improves digestion and appetite while addressing any digestive issues, whether apparent or underlying. Bloating, flatulence and abdominal pain are now a thing of the past, just as the symptoms of acidity. Eat what you want when you want with Zandu Aadhman Har Churna.
Benefits of Aadhman Har Churna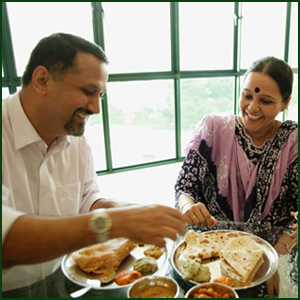 Helps restore appetite and reduce tastelessness.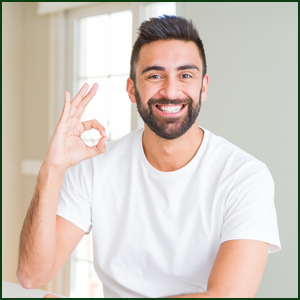 Reduces symptoms of indigestion such as hyperacidity, flatulence, bloating and stomach-ache.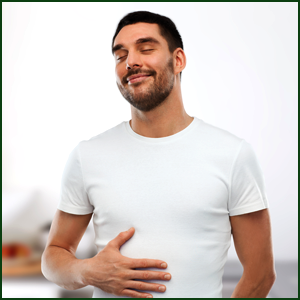 Reduces digestive discomforts
Stimulates digestive functions and helps to
digest heavy meals.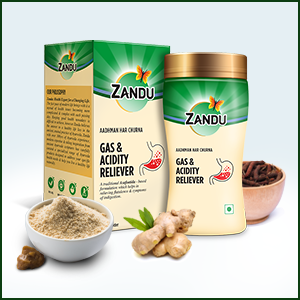 Ayurvedic Formula to relieve gas and acidity
It is an Asafoetida (Hing) based formulation that helps in the management of digestive impairments for healthy digestion.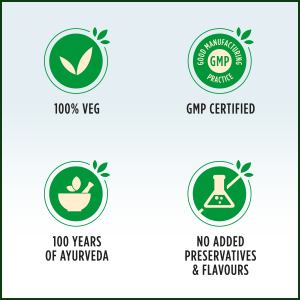 Zandu Aadhman Har Churna: Gas and Acidity Reliever
Manufactured in the advanced Ayurvedic research facilities of Zandu healthcare, under the careful supervision of our trained R&D scientists.
Made with responsibly sourced, powerful ingredients, which are Pure, Authentic and 100% Vegetarian.
Consume daily for best results.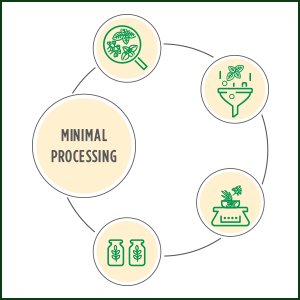 Ayurvedic herbs are fragile and perishable. Therefore they cannot be processed beyond a certain point. This is why we, at Zandu, follow minimal processing to keep their potency intact. Every churna is packed with the natural extracts of the ingredients, without altering their natural composition, to maintain high standard quality which happens due to over-processing and heating.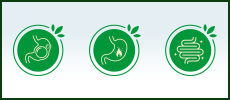 This means that this churna retains 100% of the nutrient value of the herbs.